Core values drive our culture and are the foundations of our practice. We measure each decision against these standards.

"culture eats strategy for breakfast" – this is a famous quote delivered by Peter Drucker. Our values will create a culture at our school that will drive our high aspirations, for both students and staff. This is summarised by our motto "excellence by any measure". We promote high standards in everything we do. We have developed our in-house values which is best explained using the acronym of 'R.I.S.E'
The ability to be polite and understand that every individual deserves to be kept safe and listened to.
The ability to withstand difficult situations, and produce positive outcomes.
The willingness to help others, regardless of differences; race, religion, beliefs.
The characteristic of resilience and pursuing challenges without fearing failure.
By adhering to such values and creating a high performing culture, we believe we are preparing staff and students for the next stage of their journey and providing them with the opportunity to be respected citizens who positively contribute to society.
Our overall aims include:
• Keeping students safe and secure
• Students having fun while developing their cultural understanding
• Students learning and supporting/inspiring others
• Students preparing for next steps
To do this, we provide appropriate challenge and accreditation opportunities, to develop the personal resources necessary to be happy and successful in a world that can present challenges. We would like all our students to respect and celebrate the differences between people, and to question reasonably the position of others, but treat all with compassion and understanding. Our students are encouraged to be flexible thinkers and to become life-long learners always striving for growth.
Howard House School is located on the outskirts of Bedlington, Northumberland. The school setting is very nurturing, with its picturesque view and students are encouraged to exploit this and walk the peaceful grounds. Howard House is an alternative provision for students with special educational needs. There is a 2:1 staff to student ratio, meaning all of our students receive 1:1 most of the time. For our most vulnerable students, we have the facilities to educate them outside of the usual classroom environment. The aim is to support such students.
There is a 2:1 staff to student ratio, meaning all of our students receive 1:1 most of the time. For our most vulnerable students, we have the facilities to educate them outside of the usual classroom environment. The aim is to support such students with 1:1 teaching and learning because the usual classroom environment can be too difficult for them to manage at times. We always aim to transition students back into the usual classroom environment, but only when we believe they are truly ready.
We have created a broad and ambitious curriculum, with a range of different qualifications offered to students, to provide different pathways to suit special educational needs. Many of our students join Howard House School with significant gaps in their learning, therefore it is important that we inspire and encourage students to reach their full potential; and provide different qualifications to help them do so. Our curriculum entails the core subjects of English, Maths and Science; as well as Humanities (Religious Education, Geography and History) and Personal Development. Our extra-curricular subjects include Art, Woodwork, Music, Spanish, Duke of Edinburgh and Sport Science. We provide Entry Level One and Two, Functional Skills, in-house awards; and GCSE. The purpose of our school is revealed by the curriculum we provide; we have high aspirations for our students and work to close the limits of opportunity that exist in society. Whilst we offer personalised pathways for our learners at each Key Stage, all students have equal access to a broad and diverse curriculum.
A further intention is to provide students with opportunities to always be learning, academically and about the world around them. We help students to comprehend that while knowledge is powerful, it is also contested and evolving. We encourage our learners to see themselves as enquiring learners who help to build their own sense of their place within their educational world.
Every teacher is a teacher of English, which is something we truly believe at Howard House School. Every member of staff is dedicated to raising the levels of eloquent, accurate and confident communication of every student. All subjects encourage reading, writing and speaking and listening opportunities.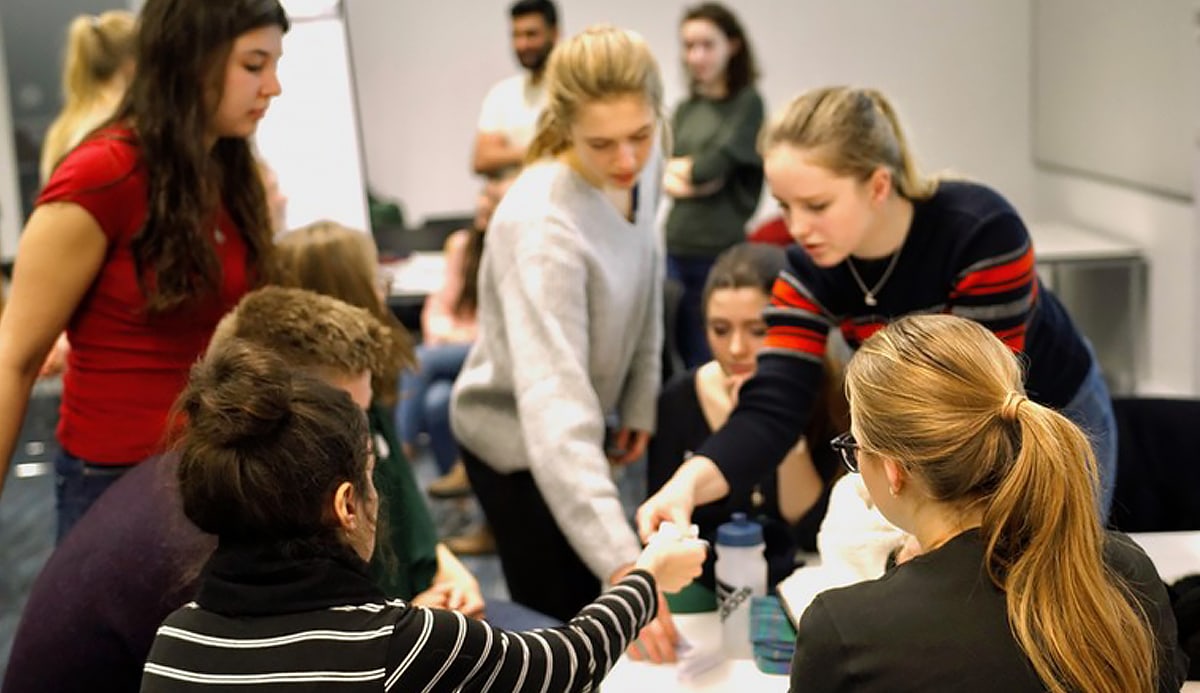 Pupils value what the school provides for them and the positive relationships they have with teachers and other staff. When asked what he likes about the school, by the inspector, a pupil replied, 'What is there not to like?'
OfSTED Inspection – March 2019
Each subject discipline has its own curriculum planning, which follows the same format for short-term and long-term planning. There are high expectations of subject knowledge from teachers, as well as up-to-date, quality assured planning, which makes learning effective for our students.
All teachers are observed at least once per half-term, with a work scrutiny of students' workbooks and planning files taking place. All planning promotes a cyclical and sequential structure, with a focus on helping to improve the working memory of our students. The National Curriculum has been used to guide and inspire all subject planning.
Operating as a collective staff body supports our focus on managing and minimising staff workload. Sequencing of content, with 'cross-curricular' links being identified in long-term planning, enables knowledge acquisition to be extremely effective and sophisticated, as well as increasing students' ability to synthesise and create more innovative connections with their learning.
All teachers use a tracker for all taught classes, with links to the learning objectives students are expected to meet on a weekly basis. The tracker is RAG rated, which is dated. This is useful to monitor progress over time. The tracker is also beneficial in highlighting missed learning and gaps in key skills and content, which can then be addressed in lessons or in intervention time. All students receive two hours of intervention per week.
Teachers have the opportunity for regular CPD and are encouraged to find CPD which they think would be beneficial to their practice. All of our teachers are encouraged to be living readers and researchers into their own subject discipline. At least once per year, an appraisal target for all staff members is to read a book, which will improve their pedagogy and provide a CPD session to staff based on what they have learned. All teachers receive CPD from an external subject specialist in their discipline, who meets with them at least once per half-term.
Assessment at Howard House School is wide ranging. When a student first joins, they are baseline assessed using an initial and diagnostic assessment in both English and Maths and through an Online Literacy Assessment, which produces a reading and spelling age. Each term, both assessments will be re-taken and tracked, which shows progression over time.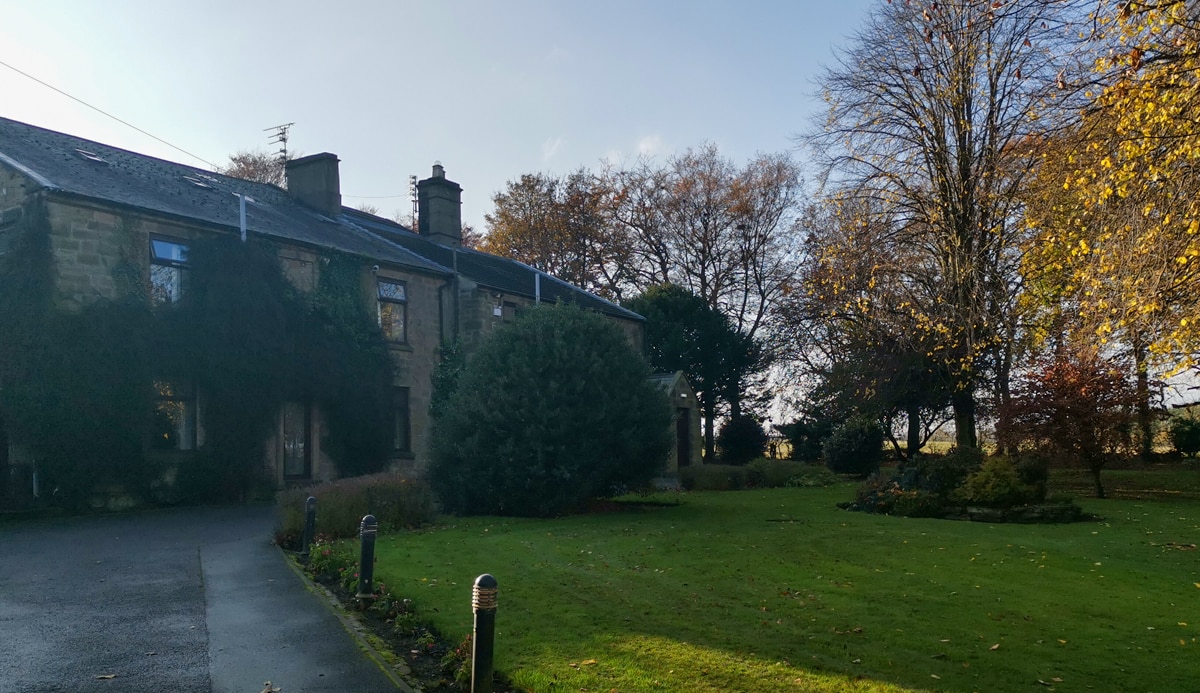 Trust underpins the strong relationships that exist between staff and pupils. The good social skills modelled by staff permeate throughout the school. This helps pupils build their self-esteem and interact positively with others.
OfSTED Inspection – March 2019
Our main impact is providing a safe and inclusive learning environment for all of our learners, whereby their special educational needs are successfully met. It is important our students access a broad curriculum and leave school with the skills and qualifications required for future career aspirations and adulthood. Students leave Howard House School with improved reading, writing, speaking and listening skills, which allows them to function in wider society. We strongly encourage our students to continue with further education and give them the tools to research and access this.
Our students not only leave with a range of qualifications, but with instilled British Values and a positive ethos, which will allow them to be well respected citizens. Students will feel fully prepared to successfully transition into adulthood; there is a huge focus on preparing students for adulthood from Year 7. At Howard House School, we take all the necessary measures to ensure we have 0% NEETS.
We use forms of planning which is consistent and enables the core business of our school – teaching and learning, to be effective. Assessment is frequent and rigorous. All staff are told they are Leaders and to inspire not just students, but other staff members. SLT at all levels follow a robust monitoring schedule, including lesson observations, learning walks, work scrutiny, student surveys and curriculum review, so they can evaluate and review the provision and make necessary amendments and improvements to ensure all students' needs are being met.